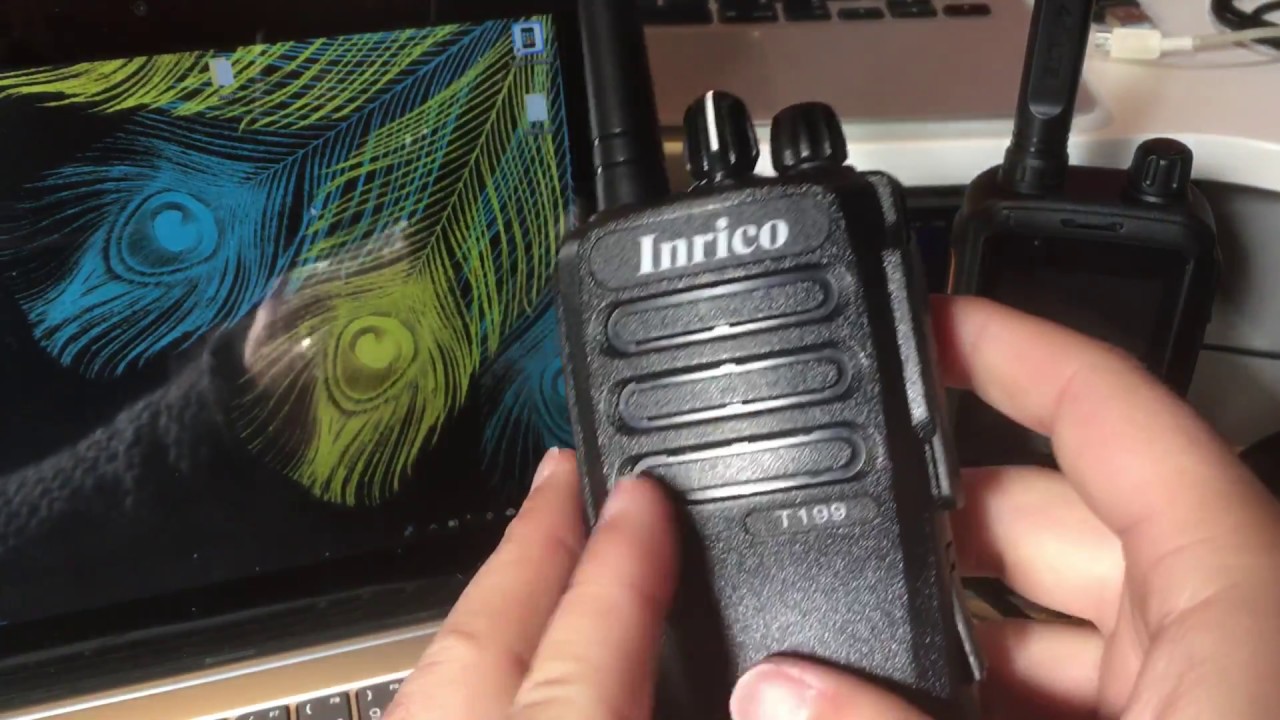 To change the APN settings of the Inrico T199 or the Inrico T192 there are two methods.
Let's start with Method #1 (the easiest)
Download TotalControl
Connect to the radio using a micro USB cable (you must make sure the cable can handle data – some will not work); For the T192, you need a microUSB adapter like the one shown in the picture below. 
 Learn how Total Control works on this video:
Install this app, using the same method as in the video.
Make sure the radio is with Flight Mode off – so you don't see the little airplane icon.
You will see a list of carriers. Just choose the first one, and then click on the icon with the black circle and the APN Settings will appear for you. Change freely.

For example, for Straight Talk (AT&T) you should enter a new APN with the following settings:
APN Name Straight Talk
APN tfdata
Proxy leave empty
Port leave empty
Username leave empty
Password  leave empty
Server  leave empty
MMSC http://mms-tf.net
MMS Proxy mms3.tracfone.com
MMS Port 80
MCC 310
MNC 410
Don't forget to save the new APN and change to it. Finally, Turn Flight Mode ON and the OFF again. You are ready!
For Method #2 you need a special USB cable that connects to the Ear/Mic sockets.
First, you need the CP210x USB to UART Bridge VCP Drivers and the PC Settings software to run.
Make sure the T199 USB cable is connected, turn on the radio and run PCSettingsEN.exe. You will get a screen like this: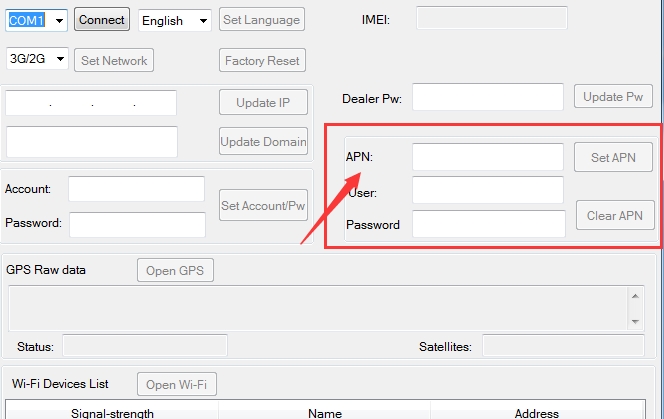 Make all the necessary changes and you are done!