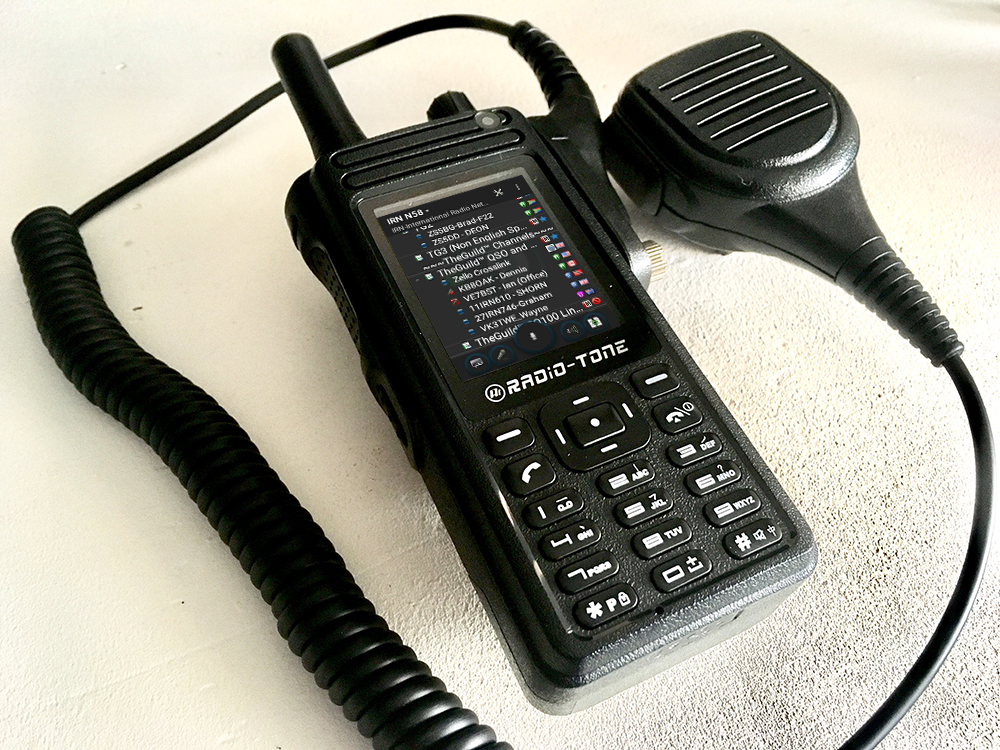 With the high quality speaker microphone, you can use the Radio-Tone RT4 like a real pro. The microphone even comes with a 3.5mm socket to connect to an earpiece.
TheRadio-Tone RT4 is the state-of-the-art in Android POC Radio. The RT4 is a very robust Motorola-style radio, with a lasting 4600mAh battery
This network radio is fully compatible with the International Radio Network (IRN)
Is this still hamradio? Read this article.