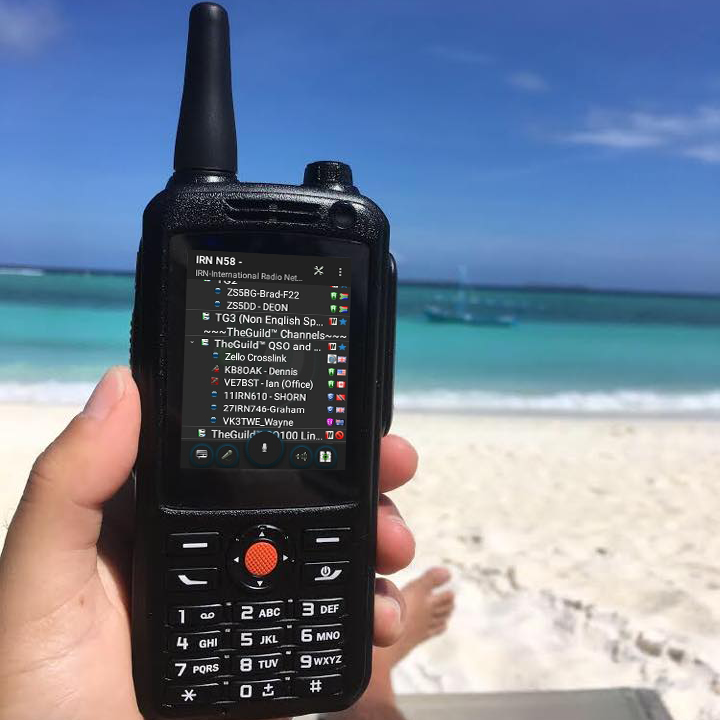 If you have a valid hamradio license, you can transmit on the live repeaters around the world. What are you waiting for? Keep in touch with your ham community ANYWHERE on the globe! As far as you have internet connection, either by WiFi, 3G or 4G, using a network radio was never so easy to access a global network of amateur radio: The IRN – International Radio Network that combines DMR, Echolink, AllStar and analogue repeaters all together. This global network is growing at an incredible speed.
You will experience Crystal and loud sound, amazing looks, batteries that last for days. You can, for example, cross-country by, without ever loosing signal and worrying which repeater frequencies to use.
Picture below: Radio-Tone RT4 on a rainy day.