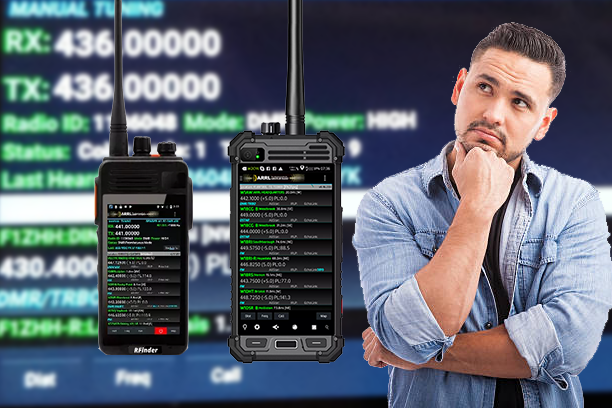 Size matters
The RFinder K1 is smaller than the M1.
Dual SIM card slot
The RFinder K1 has a dual SIM card slot, so you can actually have two different cellphone providers in the same radio and make & receive calls, texts and use data services from both providers.
Optional drop-in charger
It's probably the most popular accessory for the K1. Just drop it in the charger and go on with your life!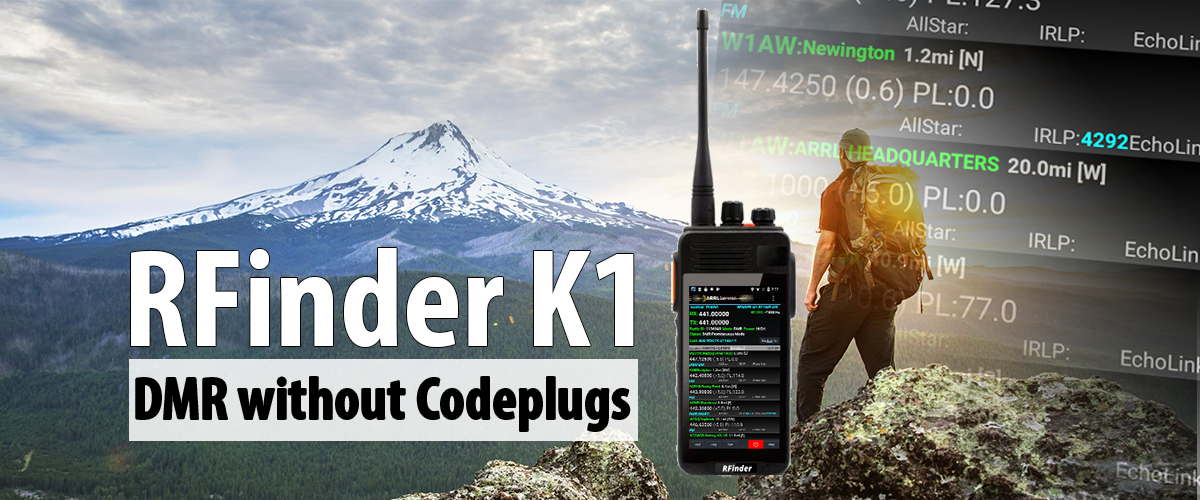 What can these radios do?
DMR operation is exciting, but dealing with code plugs can be a terrible headache. RFinder makes it easy.
What if you could have a radio with a database of all DMR repeaters that updates continuously and you just have to point and click to change to the right frequency and settings? And this is not only regarding DMR, but also analog repeaters and Echolink nodes.
This is the RFinder concept. DMR made easy!  Get your GPS location, find nearby repeaters, select it from the list, and the radio is fully configured!
This 4-Watt Transceiver is also a powerful 4G/LTE Android smartphone and it works well in US/CA, EU, UK, Australia and most countries.
Visit the official RFinder website