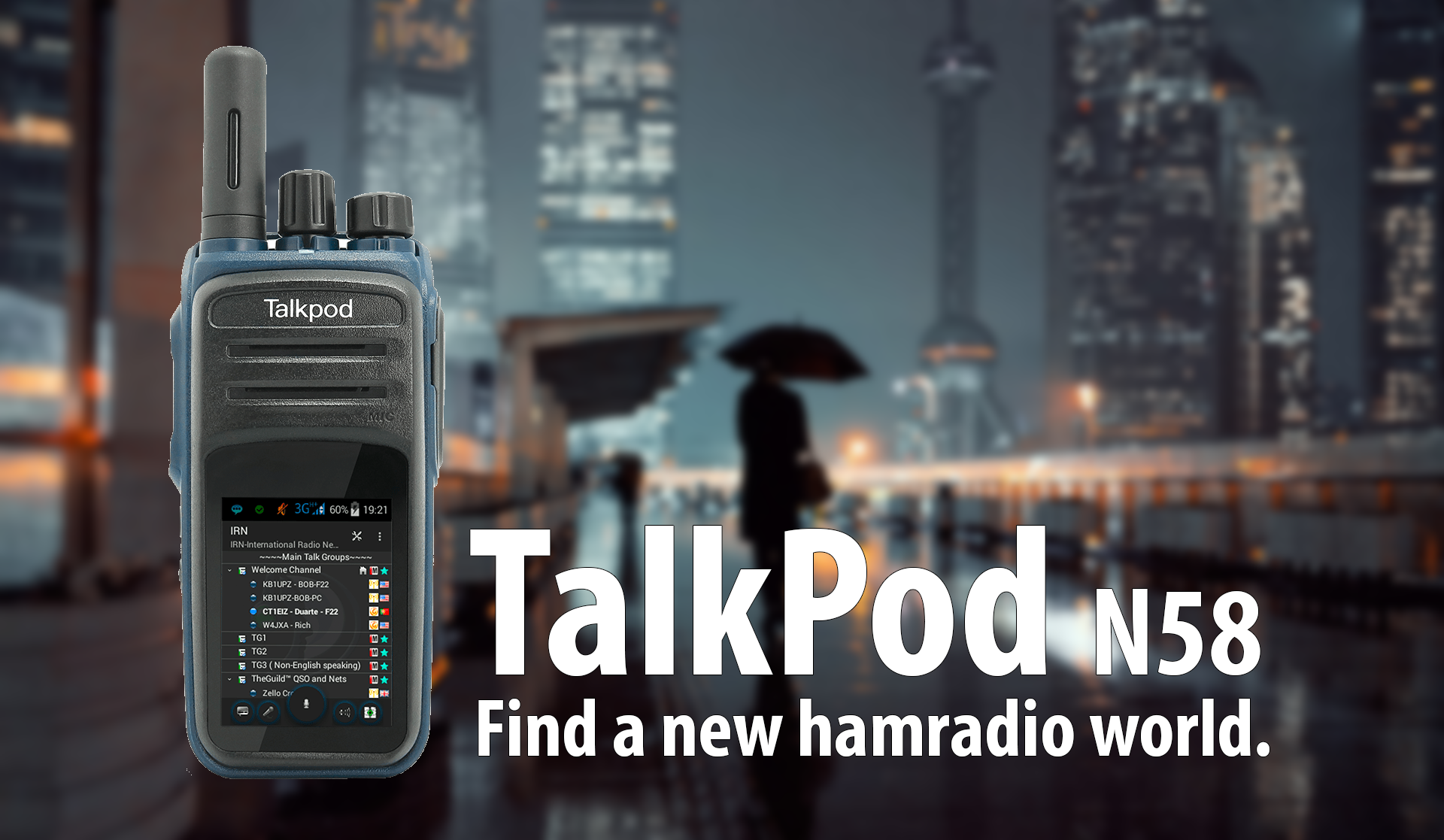 Modern hams are delighted with the benefits of the International Radio Network (IRN), that allows them to keep in touch with the hamradio community through a vast network of RF links (you need a hamradio license to transmit on them).
The new TalkPod N58, a PTT-enabled Android device, with a unique exciting style, turns IRN even more fun. With this small IP Radio, you can be in touch with all your ham friends, no matter where you are in the world. By connection to a WiFi hotspot, or using a GSM signal, you will be connected with an amazing sound quality.
The TalkPod N58 can be purchased from network-radios.com or megahertz.shop and starts shipping in mid-January. Orders will be shipped on a first come first served basis.
Old-school typical question: Is this still hamradio? Read this article.