To change the APN settings of the Inrico T199, you need a special tool.
First, you need the CP210x USB to UART Bridge VCP Drivers and the PC Settings software to run.
Make sure the T199 USB cable is connected, turn on the radio and run PCSettingsEN.exe. You will get a screen like this: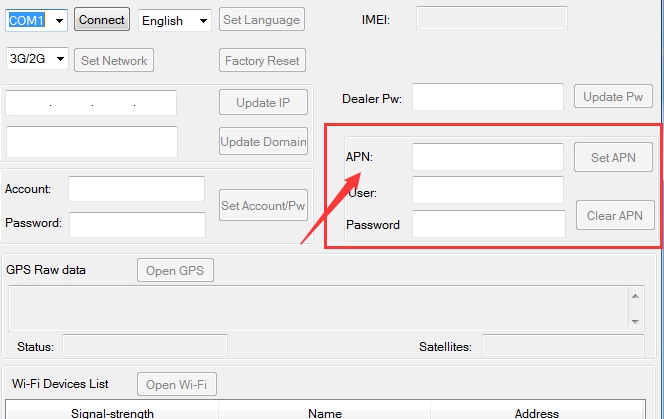 Make all the necessary changes and you are done!